New staff member serving Pushmataha District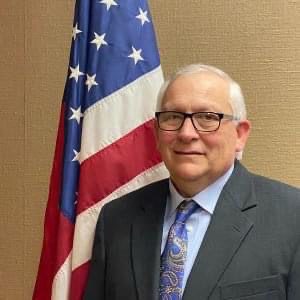 The Yocona-Pushmataha Council has hired a former guardsman, Scout and teacher as its new Pushmataha District executive. He is serving Choctaw, Clay, Lowndes, Noxubee, Oktibbeha, Webster and Winston counties.
Gary Smith, 55, is a Houston, Mississippi, native who began with the Yocona Pushmataha Council May 16, 2022. He currently lives in Vardaman, Mississippi.
Gary started in Houston, MS as a Cub Scout, progressed to become an Eagle Scout. He earned a bachelor's degree from Mississippi State University followed by a master's degree from Central Michigan University in Mount Pleasant, MI.
In addition to serving 33 years in the Mississippi Army National Guard, retiring in 2020, he was a high school physics and math teacher.
He and his wife, Angela, have a daughter, Abi, who graduated from Utah State University who is attending The University of Mississippi this fall.
Gary likes to spend time in the outdoors fishing, hunting, camping and woodworking.
GaryL.Smith@Scouting.org, (662) 518-0723 mobile